Our Product Range

Welcome to our online pet food store.  We stock high quality premium wet and dry food for your dog, delivered right to your door.
100% Natural & Healthy Pet Food for your faithful companions.

---

Ultra Brand of Pet Food provides breeders and dog owners a good wholesome product they can trust to give their dogs a happy and healthy diet. 100% made in New Zealand, using safe natural ingredients. 100% - GE, Wheat and Gluten free. No artificial flavours, colouring or preservatives. Help reduce the risk of allergies, eczemas and stomach disorders.

Ultra Premium Dry Dog Food is a 'complete food' for the canine members of your family. Full of meat and vegetables, highly digestible with all the necessary vitamins and nutrients.  Formulated in New Zealand to ensure Kiwi dogs are kept happy and healthy.
The main difference with Premium Dry Dog Food is that it is a 'complete food' of meat and vegetables with all the necessary vitamins & nutrients. Ultra has been formulated in New Zealand to ensure Kiwi dogs are kept happy and healthy.
The other main difference of Premium Dry Dog Food is their higher digestibility. For instance, a premium dry pet food might have an 80% digestibility as opposed to say, 40% for a cheaper dog biscuit. This means that for every 100gm of premium food fed and eaten, 80gm is digested and only 20gm ends up as poop. The same amount of the cheaper brand would end up with only 40gm digested and 60gm of poop.
The digestibility is affected by the type of protein, meat and ingredients in the food. Cheaper foods tend to have cheaper cuts of meat and more grains acting as fillers. Premium food also have more constant levels of protein and vitamins, and also tend to state and guarantee what their protein content is derived from. If they state beef, that is what your pet gets. Many cheaper brands will only claim animal proteins or by-products, so it's a gamble as to what you may get from one packet to the next. And the higher quality and level of vitamins and minerals will usually leave them with a noticeably glossier coat and higher energy levels.
Ultra sources all ingredients locally, such as beef & fish protein keeping your dog in top condition because this is a complete meal - they just need water & the odd cannon bone.

Ultra Hi Sensitive Fish & Rice is an excellent dry food for sensitive dogs requiring special restoration of health.

 

Ultra Puppy dry food formula provides the perfect start for puppies up to 9 months, we suggest for large breed puppies continue to feed till 12 months old.

Ultra Active Working Formula provides high-energy food for working or farm dogs.
 Also see our FAQ page. 
---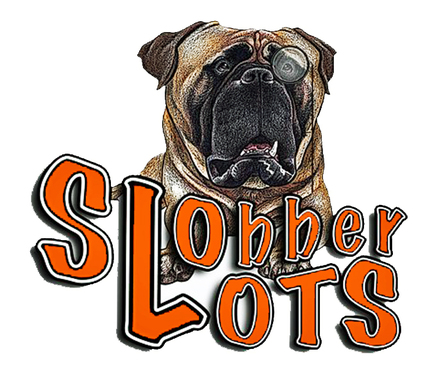 SlobberLots, Pet Treats You Can Trust.
SlobberLots treats are the finest and tastiest pet treats available in New Zealand. Products are full of healthy meat and nutrients, baked and ready as a healthy reward or treat.  Also an excellent training aid. 

We produce a wide range of treats, suitable for all dogs breeds and all shapes and sizes, also a range for your cat.

Your pet will love them and love you even more.
---

Ranchmans: Dog Rolls

Ranchman's Dog Rolls have been formulated to meet your dogs daily nutritional needs, in a wholesome, meaty and convenient way.  A Better Meatier Alternative with Extra Calcium & Garlic.
The cornerstone of Ranchman's Premium Dog Rolls is the fresh high quality meats and offal, with selected ingredients and wholesome grains, which results in a highly palatable food, rich in natural protein.
These Dog Rolls are shelf stable, no added water, no refrigeration required.
---